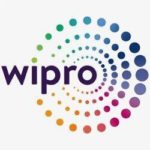 Wipro Limited Recruitment 2023 | Wipro Limited Eligibility Criteria, Responsibilities, Description, Online Application etc.: Wipro Limited has published the latest job openings 2023 hiring freshers and experienced candidates for Test Engineer position for Bangalore location. Eligible and Interested candidates having a bachelor or master;'s degree in the related fields and equired skill on static scanning of Code with Veracode tool can apply online using the direct link given below. Go through all the details like- Eligibility/ Experience/ Responsibilities/ Professional skills etc. before making an online application for Wipro Limited Recruitment 2023 for Test Engineer freshers and experienced candidates for Bangalore location.
Description for Wipro Limited Recruitment
Role description : Habitually Veracode will be executed by customer but we?ll become kind of helpdesk by providing service now ticketing resolution, among other tasks.?
Role Purpose: The purpose of this role is to prepare test cases and performtesting of the product/ platform/ solution to be deployed at a clientend and ensure its meet 100% quality assurance parameters
Develop and automate tests for software validation by setting up of test environments, designing test plans, developing testcases/scenarios/usage cases, and executing these cases
Ensure the test defects raised are as per the norm defined forproject / program / account with clear description and replicationpatterns
Detect bug issues and prepare file defect reports and reporttest progress
No instances of rejection / slippage of delivered work items andthey are within the Wipro / Customer SLA's and norms
Design and timely release of test status dashboard at the end ofevery cycle test execution to the stake holders
Providing feedback on usability and serviceability, trace theresult to quality risk and report it to concerned stakeholders.
Eligibility, Experience/ Professional Skills
Leveraging Technology ? Knowledge of current and upcomingtechnology (automation, tools and systems) to build efficiencies andeffectiveness in own function/ Client organization.
Knowledgeable about the competency requirements. Demonstrates (inparts) frequently with minimal support and guidance.
Consistently demonstrates the full range of the competencywithout guidance. Extends the competency to difficult and unknownsituations as well.
Applies the competency in all situations and is serves as a guideto others as well.
Coaches others and builds organizational capability in thecompetency area. Serves as a key resource for that competency and isrecognised within the entire organization.
Process Excellence – Ability to follow the standards and norms toproduce consistent results, provide effective control and reduction ofrisk
Apply for Wipro Limited Recruitment 2023
Click on the link given below to apply online for Wipro Limited Recruitment 2023 for Test Engineer freshers and exp. candidates for Bnagalore location (apply asap; before the link expires). Interested candidates may bookmark this website URL, for latest job updates in future.
Disclaimer- Information published here is gathered from various online sources to help job seekers, and are advised to check/ verify before making an online application. We don't charge any kind of money from anyone. Logo and Links to other websites are used on placementoffer for job seekers convenience only.
Follow PlacementOffer for More Updates