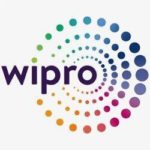 Wipro Elite NTH Recruitment | For 2022 Batch | BE/ B.Tech/ ME/ M.Tech | Online Registration link: Wipro Elite NTH 2022 Online Registration Process | Registration link for 2022 Batch Freshers | Across India location | Wipro Elite NTH Eligibility: Elite National Talent Hunt 2022 (NTH) is a freshers hiring initiative to attract the best of 2021 and 2022 to batch engineering talent across India. The objective of this initiative is to enable an equal opportunity for employment to be the most deserving in engineering talent in India. An enthusiastic engineering candidate should not miss this opportunity to be a part of exciting journey with Wipro. Registration for elite NTH 2022 will open from 2nd May 2022 and will be closed by 22nd May 2022. And online assessment will be tentatively held between 21st May 2022 to 5th June 2022.
Wipro Elite NTH Recruitment | For 2022 Batch | BE/ B.Tech/ ME/ M.Tech | Fresher & Exp. Apply Online |
Company Details and Profile Overview
| | |
| --- | --- |
| Organization Name | Wipro Elite NTH |
| Job Profile/ Type | Project Engineer || Full-Time/ Internship/ Part-Time. |
| Qualification Required | B.E/ B.Tech (Compulsory Degree)/ ME/ M.Tech– 5 Year Integrated courses in the related fields. |
| Join WhatsApp | Telegram | Join WhatsApp Groups || Telegram Channel link |
| Working Location | Across India location. |
| Target Batch | 2021 and 2022 Batch candidates are eligible. |
| Experience Required | Freshers are eligible to apply online. |
Eligibility for

Wipro Elite NTH 2022
Responsibilities, Professional skills, Experience and Description required for Wipro Elite NTH 2022 for fresher and experienced candidates for Project Engineer position for across location is given below. Candidates should have latest/ updated Resume/ CV and Original Documents (10th, 12th, Graduation, PG etc.), Certification if any, Recent Photo and a Valid ID proof to apply online for any job. Selection/ Hiring process is Interview/ GD/ Technical/ Written and may depends upon HR/ Company policies.
B.E/ B.Tech (Compulsory Degree)/ ME/ M.Tech– 5 Year Integrated courses in the related fields, Full time course recognized by center or state government of India. All branches except fashion technology, textile engineering, agriculture and food technology.
Candidate should have 60% above in 10th and 12th standard or above in Graduation as applicable by university guidelines. Candidates with full-time courses are eligible.
No part-time/ correspondence or Distance education in either 10th/ 12th or Graduation. 2021 and 2022 Batch pass-outs are eligible.
Other Criteria for Eligibility-
One backlog is allowed at the time of assessment stage. The offer will be subject to all backlogs being clear. maximum 3 years of gap in education is allowed. Candidates who have participated in any selection process held in Wipro in the last six months are not eligible.
Candidate should be an Indian citizen or should hold a PIO or OCI card, in the event of holding a passport of any other country. Bhutan and Nepal nationals need to submit their citizenship certificate.
Wipro Elite NTH 2022 Selection Process
Every eligible candidate must go through below online assessment, below details appended for your reference. Online assessment (128 minutes) comprising of three sections given below-
Aptitude test– it contains logical ability, quantitative ability and English verbal ability. And the duration is 48 minutes for this section.
Written communication test– it contains essay writing and the duration is 20 minutes for this section.
Online programming test– two programs for coding and the duration is 60 minutes for this section. Candidates can choose any one of the programming languages for code test: JAVA, C, C++ OR PYTHON.
Apply Online for Wipro Elite NTH 2022
Candidate should read Job Profile/ Experience Required/ Eligibility/ Job Location/ Professional Skills etc. carefully before making an online application for Wipro Elite NTH Recruitment | For 2021 and 2022 Batch is given below. The last date for online application is 22nd May 2022,
Important Note- Information published here is gathered from various online sources to help job seekers, and is a completely Free service. Although PlacementOffer provides sufficient information (eligibility/ skills etc.) here, we strongly recommends to visit official website.

Not getting Interview calls ??, supercharge your skills with online courses.
Follow PlacementOffer for More Updates on Wipro Elite NTH 2022 Registration
Click on the below link to join our social media groups/ channels to get regular and fast jobs updates on your smartphones.