Sponsored Article:- Latest Govt. Jobs 2018 – Apply Online before the last date. Government jobs give an opportunity to aspirants to turn their dreams into reality. Students who are aspiring to work for the economic development of their country can apply for government jobs to fulfill their aspirations. Every year thousands of government job opportunities become available which aspirants can apply to work in the government sector.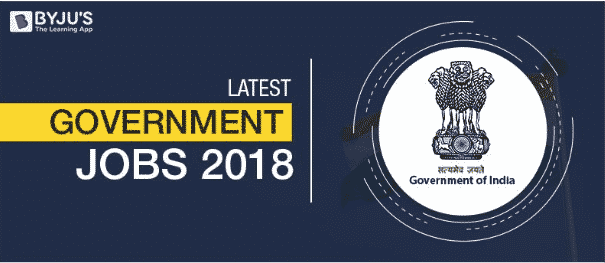 Students who are preparing for government jobs and want to make a career in this sector must be aware of the latest government job vacancies. There are various government exams like UPSC Online, bank exams, railways exam, etc. which students can apply for to get a job in the government sector. Some latest government jobs of 2018 along with eligibility criteria, dept/sector, number of vacancies, and last date to apply is given in the table mentioned below.
These are some of the latest government jobs of 2018 which aspirants can apply for. They should also be aware of other competitive exams like CSAT, CAT, NEET, etc. which can help them get a job in the government sector. Subscribe to BYJU'S YouTube channel and prepare for competitive exams with the help of interactive and engaging video lessons.